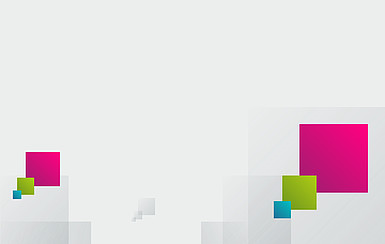 User experience
Because you click with your eyes as well
User guidance, usability, user experience: in today's digital economy, user-friendliness is essential. Whether smartphone or desktop, providing simple and intuitive processes significantly increase both the involvement and willingness for customers to buy. The crux of the matter is that what looks good should still be secure – another strength of Airlock.
Highlights user experience
Single sign-on (SSO)

User self-service options

Social login and social registration

Risk-based authentication

Consent management

Wide range of authentication methods

Simple token migration
Security and user-friendliness in one package
More security often means more complex interactions, unless you choose Airlock. With the Secure Access Hub from Airlock, security and user-friendliness are perfectly balanced. While all user interfaces for user logins, self-services and migration workflows are based on the 'security first' principle, thanks to millions of user contacts and multiple usability iterations, the user interfaces are designed to guarantee outstanding user experience. The big advantage for Airlock customers? This user-friendliness is delivered out-of-the-box by Airlock and does not have to be reinvented for every application.
Thanks to the high level of usability with the new central security infrastructure, we have created a unique Raiffeisen identity for our customers. Customer focus and trustworthiness have top priority in our e-banking solution. With the Airlock Suite, we were able to meet these high requirements.
Stevan Dronjak, Team Lead Web Application Security Raiffeisen Schweiz
Easy registration
The first contact with potential customers is usually the registration. If problems arise, the prospective customer will probably never become a buyer. That's why Airlock offers simple wizards that guide the customer through the self-registration process. The customer can use different self-services for the different registration steps. In order to keep entry barriers to a minimum, existing identities can be integrated, for example, via social logins. Integrated consent management also enables customers to decide which applications have access to their data and how that data might be processed.
Ease of use
Even after registration, Airlock impresses with a high level of convenience during the subsequent user interactions. Thanks to Single Sign-On across all applications, customers can use many different services without having to constantly re-authenticate - be it for a smartphone, tablet or desktop computer. From the user's point of view, the integration of the connected applications is completely transparent. Airlock supports many different solutions, and different customer groups can also use different authentication means. With risk-based, or adaptive, authentication, only the absolutely necessary amount of authentication is performed. A second factor could, for example, be dispensed with when logging in from an internal workstation.
The better online experience is decisive
For companies in the B2C sector, user-friendliness has become a question of survival. As a result of digitisation, there is a lot of competition that is just a single click away and usually the organisation with the best online experience will prevail. For many banks, insurance companies and in the retail sector, this is already part of everyday life. Customer orientation is also gaining more and more importance in the healthcare sector and with government agencies, especially on the Internet and in interaction with the digital natives.
With Airlock, Swisscard implements digital customer journeys in a flexible and secure manner. Together, we create a unique customer experience for private customers, companies and retailers.
Marco Bazzani, CIO of Swisscard AECS GmbH, a leading card company owned by Credit Suisse and American Express. Swisscard is the only company in Switzerland to offer the world's most important card brands American Express, Mastercard and Visa from a single source.
Use digital opportunities.
We mitigate the risks.
Reliably.
The Airlock Secure Access Hub is a central hub for secure access management in a digitised world.
Ready for excellent IT security?
Contact us now.
Ergon Informatik AG
+41 44 268 87 00