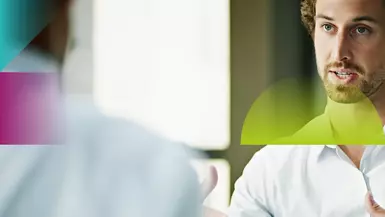 Managed Security Service Provider
Good service matters but so does having a strong partnership. Airlock ticks both of these boxes. By using Airlock, you, as an MSSP, benefit from both a multi-award-winning security solution and a service portfolio that perfectly meets the needs of our partners. Airlock guarantees top performance – in security, in customer service for customers and in your offers and services.
Helping you perform better
The better a technical solution performs, the more convincing the individual service it can offer. Airlock's Secure Access Hub is a prime example of a high-performing security solution that enables you, the MSSP, to offer superior service. Airlock guarantees comprehensive protection for applications, APIs and identities. Airlock supports you to deliver efficiently thanks to its modular structure, extensive service and value for money.
Attractive licensing models
You can choose from a variety of licensing models and modular add-on services to ensure optimal integration into your business model. In short, you get what you need and you only pay for what you and your customers actually use.
Flexible and secure operation
Airlock secure access hub is available as a virtual appliance, a docker image and a cloud image. Installations can be carried out and scaled automatically via DHCP, cloud-init and your own REST APIs.
High service availability is guaranteed thanks to a cluster mode as well as failover and load balancing for back-end services.
First-class support
As a long-term security partner, Airlock has everything a customer needs in terms of ease of use, reliability and compliance in a single, integrated solution. And when it comes to assistance and speedy troubleshooting, you can turn to our skilled support team. An additional bonus: our academy gives a helping hand to budding support experts, offering them comprehensive training and certification opportunities.
Seeing is believing
When you entrust the security of your data to Airlock, you will want to be up to speed on what is happening with your applications at all times. This is why Airlock integrates a log viewer into the package with powerful query language, flexible filters and dynamic displays of relevant data. This makes it possible to focus on every detail as well as on the big picture. The log viewer includes interactive, real-time reporting based on the log engine, featuring a range of dashboards to analyse attacks, evaluate performance or application problems and to view a host of statistics. User-defined visualisations can easily be created and stored. When drilling down from an unexpected fluctuation in the dashboard to the loglines that expose the source of the issue, you can flexibly switch back and forth between the log viewer and reporting views.
DevOps
Configurability and the capacity to automate tasks are key to your success as MSSPs and security professionals. Here, Airlock boasts a host of clever features: the secure access hub offers a comprehensive range of APIs for configuring and managing users and authentication options. This means that functions can also be managed from your own service portal. Moreover, Airlock supports OpenAPI specifications to protect micro-services, rendering manual integration of services redundant.
References for Managed Security Service Provider
INACTA - Introduction of the Airlock Security Solution
Inacta has increased the security of its web applications against attacks via the Hypertext Transfer Protocol (HTTP) by using the security solution Airlock, a move that has been of considerable value to its customers. In this case study, you can read about how this works and how Inacta and Ergon Informatik AG implemented it.
Multiple MSSPs have chosen Airlock

Among our partners are among others:

Swisscom
T-Systems
aspectra
Secunet
terreActive AG
Inventx AG
Ready for excellent IT security?
Contact us now.
Ergon Informatik AG
+41 44 268 87 00
Ergon Informatik AG
With our digital insurance sales platform AnivoCore we offer our customers a unique consulting experience, whether with our partners or at home with end customers via web interface. Since the data entrusted to us can be accessed via API or web interface using single sign-on, particularly reliable protective measures are necessary. The balancing act between high security and great user-friendliness is perfectly solved thanks to Airlock.
Simon Masal, Head of Infrastrucutre & Backend Services, Anivo IT Services GmbH