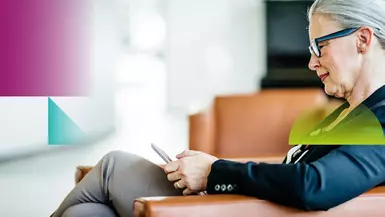 There is one thing that even public authorities should never make public: sensitive data belonging to citizens and corporations. Airlock guarantees the maximum data security, based on cutting-edge technologies and our many years of experience in the public sector. But here's the best thing: Airlock is not only completely secure, it is also exceptionally user-friendly. Public accessibility and security – all in one product with Airlock.
Because good data protection starts with good technology
From the job centre to the customs authorities, public institutions deal with highly sensitive information. In these contexts, data security is critical. Intelligent web applications provide stand-out security, not to mention great cost-effectiveness, easy implementation and customisability. This is precisely Airlock's trump card: while Airlock is renowned for its stability and security, the Secure Access Hub can also be flexibly adapted to meet the specific needs of authorities and public administrations.
Easy and flexible
These days, digital services are the best way to ensure easy public access and customer focus. Airlock offers two important advantages: maximum security and consummate ease of use. Airlock's Secure Access Hub permits simple onboarding and single sign-on, enabling customers to move seamlessly across a spectrum of services from different departments. Citizens will also enjoy the benefits of user-friendly self-service functions, making it possible to navigate options quickly and easily. This reduces administrative stress and allows staff to concentrate on their core tasks.
Federalism – at the click of a mouse
A one-stop solution for public authorities is a dream that is gradually becoming a reality. Not only does the Airlock Secure Access Hub ensure that many applications can be integrated quickly and easily but, thanks to identity federation, it is now already possible to build powerful connections between central government, the states (or cantons), and the municipalities. As an established customer IAM system, Airlock can be scaled to manage millions of users. National ID credentials, such as SwissID, can be used for authentication, allowing citizens to interact effortlessly with an array of authorities at the click of a mouse.
Secure and reliable
Authorities are constantly being scrutinised by the public and manage extremely sensitive data. Airlock uses cutting-edge security technology that not only ensures reliable access management and interface protection but also targets and prevents external attacks. Airlock makes it easy to meet all your data protection requirements and, as an independent Swiss product, it is free of any so-called "back doors".
Multi-client capabilities
Data centres at federal or state level have to manage a large number of customers and provide various services. Airlock's flexibility proves to be extremely useful, as the software offers full multitenancy und multi-user capabilities that can be operated on a wide variety of platforms, such as on-premise as a virtual machine or cloud-based.
References for public authorities

Hamburg Water
Protection for customer web applications
30,000 Hamburg citizens use the internet to get information about their consumption patterns, meter readings and bills. With just a few clicks, the customers of Germany's largest drinking water supply and wastewater disposal utility can report changes in their bank account information or give notice of relocations via the internet.
Central Office for Computing, Basel-Stadt
Web applications enjoy special protection
The Central Office for Computing, Basel-Stadt (ZID) provides important services for all offices and departments within the canton. The focus is on the maintenance of central databases and horizontal applications, the operation of the administrative data centre, as well as the upkeep and maintenance of the cantonal communication network. In addition, ZID provides its customers with a large number of web-based applications for everyday working. And because the requirements for security and availability are correspondingly extremely high, ZID is using Airlock WAF to protect such web applications.
Ready for excellent IT security?
Contact us now.
Ergon Informatik AG
+41 44 268 87 00
Ergon Informatik AG