The Airlock Secure Access Hub is a central, upstream securty plattform, which can be extended flexible and versatile. In order that you receive for every use case just the best solution we cooperate with many leading technology partners.
Authentication Tokens
In addition to passwords, matrix cards or MTAN authentification we support many differnt solutions from our technology partners. Of course we also support the OATH standard which makes it easy to use any apps supporting this standard.
Anti Malware and Virus Scanner
With ICAP almost any product can be used in conjunction with Airlock. Among others our customers use the following products with us.
Cloud Partner
Airlock can be deployed in all cloud environments. These are our Cloud Partners:
Co-Browsing
Unblu - Our Partner
unblu inc. provides web customer collaboration software with a vision to bring personal online guidance and interaction to every website. With hundreds of organizations already using unblu´s co-browsing solutions, the company is helping its customers to transform the way online business is done.
With unblu you can bring the dynamics of an in person interaction to your online channels, combining an in store experience with the reach of the web. It´s like having a shop in every corner of the world.
DevSecOps
About VSHN – The DevOps Company
VSHN is Switzerlands leading DevOps, Docker, Kubernetes, OpenShift, Rancher and 24/7 cloud operations partner. VSHN was founded with the intention to fundamentally shake up the hosting market. As a lean startup, we have focused on operating IT platforms through automation, agility and a continuous improvement process. Completely location-independent and without our own hardware, we operate extensive applications according to the DevOps principle agile and 24/7 on every infrastructure, so that software developers can concentrate on their business and IT operations are relieved. With APPUiO.ch we have created the leading Swiss container platform.
Learn more at www.vshn.ch
Fraud Detection
IBM Security Trusteer Pinpoint
IBM® Security Trusteer® Pinpoint™ Detect offers a fundamentally different approach that can help financial organizations detect fraud and can help significantly reduce false positives. The IBM approach to fraud detection is based on three core principles—visibility, a global threat intelligence network, and agility by design.
HSM - Hardware Security Modul
Thales Cloud Security
Data Protection Solutions
The people we all rely on to make the world go round – they rely on Thales. In a world that is increasingly fast-moving, unpredictable and full of opportunities, they come to us with big ambitions: to make life better, to keep us safer. Combining a unique diversity of expertise, talents and cultures, our architects design and deliver extraordinary high-tech solutions. Solutions that make tomorrow possible, today. From the bottom of the oceans to the depths of space and cyberspace, we help our customers think smarter and act faster - mastering ever greater complexity and every decisive moment along the way.
Decisive technology for decisive moments.
Thales Luna HSMs:
Secure your sensitive data and critical applications by storing, protecting and managing your cryptographic keys in Luna Network Hardware Security Modules (HSMs) - high-assurance, tamper-resistant, network-attached appliances offering market-leading performance. Easily integrate these network-attached HSMs into a wide range of applications to accelerate cryptographic operations, secure the crypto key lifecycle, and act as a root of trust for your entire crypto infrastructure. https://cpl.thalesgroup.com/encryption/hardware-security-modules/network-hsms
For more information visit https://cpl.thalesgroup.com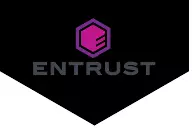 nShield Connect HSMs by Entrust
Airlock uses the HSM technology with nShield Connect HSMs by Entrust. The combination of the two products makes it easy and efficient to use the technology without having to adapt the underlying applications. The technology can be used upfront, over all applications, if combined with Airlock.
Further details
SIEM Solutions
Logpoint
With LogPoint you get a SIEM solution for all companies.
LogPoint is EAL 3+ certified and is tailored to the specific requirements of your company's IT security management - compliance with guidelines and specifications, forensics or insight into processes.
Logpoint

MicroFocus ArcSight
Airlock is not an island. So that you can supply peripheral systems and SIEM solutions directly with relevant information, the log formats JSON and CEF (Common Event Format) are also available for forwarding. Airlock's CEF Integration in HP ArcSight has been officially certified by HP (new Micro Focus).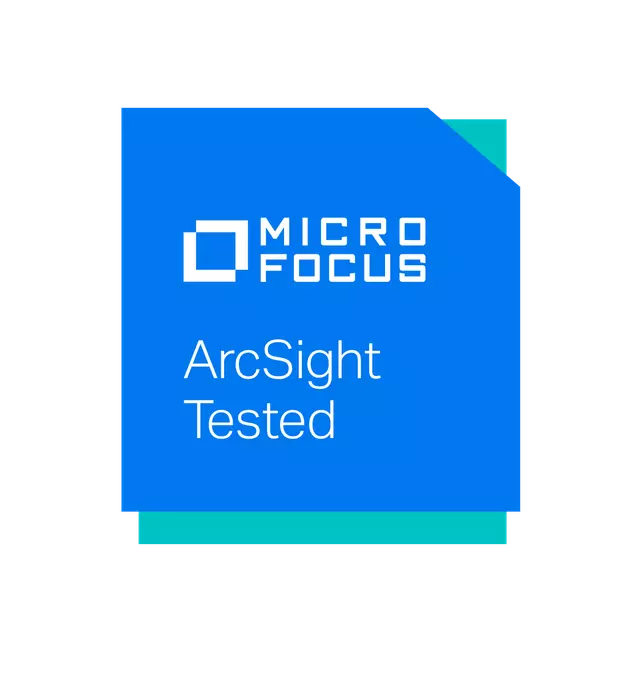 Splunk
The Airlock Operations App for Splunk® Enterprise provides aggregated management reports for security issues and application usage. Network administrators can use various dashboards to investigate security-critical events or quickly resolve application and performance issues.
SMS Gateways
WebSMS
The SMS Gateway from websms makes it easy for you to integrate SMS directly into your applications. Build on our flexible and high-performance interfaces (websms API) and easily extend websites, apps and many other applications with SMS messaging.
Whether in CRM, ERP, billing or HR systems - the integration possibilities of the websms interfaces are almost unlimited. Your personal support will be happy to assist and advise you.

asptoken
Add highly reliable SMS functionality to your business software or to your web application. Send SMS to more than 200 countries and 900 mobile networks. You can add any kind of SMS solution very easily with help of ASPSMS SMS API interfaces and without any setup cost. With ASPSMS you will be able to send SMS within minutes after opening your account. We also provide ready to go software, a wide set of sample applications and free source code.

Further SMS Gateways
TrueSenses
Swissphone
Ecall
Asp
EmailSms
Kannel
SmsFinder
UcpSms
Threat Intelligence Powered by Webroot
Webroot's BrightCloud Threat Intelligence Service delivers high-quality, global threat intelligence feeds in real-time. IP addresses that perform attacks, belong to botnets, are infected with malware, send spam, are involved in phishing, or access via TOR and other proxies, are immediately blacklisted. Airlock Gateway integrates Webroot's Threat Intelligence Service as a module and updates IP reputation data continuously. At the push of a button, malicious IP addresses can be blocked and prevented from accessing protected services.
Virtualization
Microsoft Hyper-V
The Airlock Secure Access Hub can also be operated in a Microsoft Hyper-V virtualization.
VMware
Ergon Informatik AG is a member of the VMware Technology Alliance Program (TAP). As a VMware TAP partner, Ergon verifies the interoperability of ESX Server and Virtual Infrastructure. Ergon supports VMWare Workstations.
About the VMware Technology Alliance Program: VMware has established a global Technology Alliance Partner program to work with the best-of-breed technology partners and provide the market with virtualization solutions that meet customer needs and solve the most challenging customer problems. Our value to our mutual customers
Become a partner!
Contact us now.
Stephan Flammer, Switzerland
+41 76 382 71 76
stephan.flammer@airlock.com
Thomas Kohl, Partner Management international
+49 170 16 132 50
thomas.kohl@airlock.com