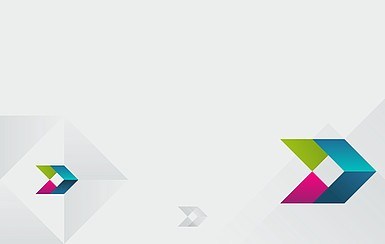 Time to market
Short time-to-market cycles.
Fast is only who does not reinvent the wheel again and again. The same applies to safety because if you use sophisticated and consistent security services, you can massively accelerate your time-to-market cycles.
Digitisation today is not only an opportunity but a necessity. This is why companies try to realise innovative applications and services in short cycles, with many resources and at top speed. But as important as speed is, new software solutions must also be secure – today more than ever.
Highlights time to market
Application developers focus on business functionality

Monitoring, incident and change management are set up with the first application for all other applications

Audit and compliance audit the security infrastructure together and do not need to be re-validated every time

Fewer security incidents thanks to strong upstream protection

Cross-application logging and reporting facilitate troubleshooting

Training courses for in-house users, administrators and helpdesk staff already available and require no further time for planning, preparation and implementation

Airlock supports modern deployment methods (SCA, Docker, virtualisation) and is optimally prepared for the transition from DevOps to DevSecOps processes
Faster to market with standardised security services
Airlock shortens the time-to-market process by eliminating the need to solve elementary security functions in each application separately, which is a huge advantage in an agile business environment. Instead of developing each feature anew, the Airlock Secure Access Hub offers an end-to-end, all-in-one solution for functions such as authentication, registration, connection to directories, login, single sign-on or user self-services. Airlock also reliably protects new software developments against the biggest threats to web applications (OWASP Top 10). This enables application developers to implement business functions securely and in the shortest time possible.
A nearby manufacturer is worth its weight in gold. Not only the geographical proximity has a positive effect, but also the same cultural background, such as the demands on quality. In my experience, the commitment to implementing customer wishes is higher as well. Airlock is the best proof of this.
Peter Rieder, Peter Rieder, Head of IT Infrastructure Services at Migros
Meeting compliance requirements. automatically.
Compliance requirements are rising, and the legal framework is becoming increasingly comprehensive. This complexity requires an intelligent response, such as the Secure Access Hub from Airlock. At Airlock, compliance activities for all applications are centrally managed and regularly adapted to new requirements. This is not only especially secure but also very efficient.
Integrating security into DevOps processes.
Development, Security, Operations (DevSecOps) describes a method that actively deals with security issues during application development. The benefit of this approach? DevSecOps reduces development costs, increases application security and guarantees significantly faster time-to-market cycles. And the benefit of Airlock? The Secure Access Hub brings security to the DevOps pipeline and therefore ensures even more agility in software development.
Airlock consistently relies on APIs, automation and innovative technologies such as Let's Encrypt. This eliminates repetitive tasks and minimises human error. With the integrated staging functions, a configuration base can also be automatically updated across different environments. New applications, therefore, meet the highest security requirements without companies having to worry about this complex issue.
Use digital opportunities.
We mitigate the risks.
Reliably.
The Airlock Secure Access Hub is a central hub for secure access management in a digitised world.
Ready for excellent IT security?
Contact us now.
Ergon Informatik AG
+41 44 268 87 00