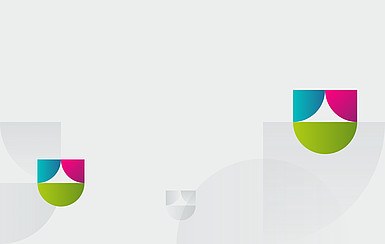 Security for sensitive data
Protect yourself from the risks of tomorrow today.
IT security is one of the greatest challenges companies are facing today. The theft of data, attacks on applications and possible attacks on an organisation's digital infrastructure can quickly lead to serious damages; both in terms of reputation and the legal and financial consequences for companies.
Airlock protects what many organisations fear: data theft, cyber attacks, and attacks on applications. Airlock impresses with many powerful features developed from the expertise of experienced specialists. This expertise is probably the best guarantee for security solutions that anticipate tomorrow's risks, today.
Airlock Highlights - Data security
Protection against the OWASP Top 10

Strong authentication

Support for hardware security module (HSM) devices

Virtual patching

Security information and event management (SIEM)

Risk-based authentication

Transaction signing
Potential threats
The figures are clear, in 2018, attacks at the application level (OWASP Top 10) more than doubled. That's why comprehensive protection of web applications and APIs is a business-critical task for every company today. The consequences of security gaps can be grave. On the one hand, there are direct consequences of successful attacks, such as service failure, production downtime, data loss and loss of trust among customers and partners. On the other hand, high penalties of up to 4 per cent of annual revenue are now imminent.
Airlock has made us agile and secure. Because it provides the upstream security layer that enables us to develop what is really important: convincing digital services for our customers.
Martin Burri, IT Security Officer Visana
Optimal protection
Airlock's Secure Access Hub protects applications, APIs and data against identity theft: the most common attacks on Web applications and the OWASP Top 10 such as SQL Injections or Cross-Site Scripting (XSS).
A highly skilled security team
According to a study by Whitehat Security, high-risk vulnerabilities remain unresolved for an average of 196 days. Even critical security vulnerabilities remain open for an average of 129 days and can be exploited by attackers. But things do not have to be this way. If new application-level vulnerabilities emerge, Airlock can immediately apply a 'virtual patch' that blocks attack attempts and provides sufficient time to update the vulnerable applications. The Airlock Security Team actively monitors new developments in the hacker scene and provides timely hotfixes for Airlock products.

Virtual Patching
The OWASP Top 10 API Security threats
APIs are likely to develop, over the coming years, into the main attack surface for web applications. OWASP is responding to this with a new and specialised top ten list for API security. Read the specialist article published in Heise Magazine to find out more about the new OWASP Top 10 list, the background and responsibilities.
Use digital opportunities.
We mitigate the risks.
Reliably.
The Airlock Secure Access Hub is a central hub for secure access management in a digitised world.
Ready for excellent IT security?
Contact us now.
Ergon Informatik AG
+41 44 268 87 00