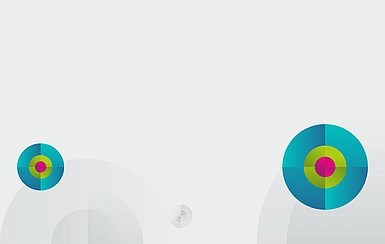 High availability
Always on: stable systems and maximum availability
Digital services must be available for customers, partners and employees at all times and with high performance, especially during external attacks and possible outages. The Airlock Secure Access Hub forms the stable basis that guarantees high availability.
Highlights high availability
Failover cluster

Load balancing

Zero-downtime operation

DoS protection

Attack blocking (filtering)

Access authentication and authorisation

Virtual patching
Availability and performance
Airlock ensures proactive load balancing of the services it protects. In other words, should a system become unavailable, a failover to a healthy system is immediately triggered and an optimum user experience is upheld, even if maintenance work is being carried out at the same time. After all, nothing frustrates users more than services simply being 'down'.
The Secure Access Hub itself is robustly protected against failures and supports active/passive as well as active/active cluster operation. This guarantees zero-downtime operation and also ensures that new versions and updated configurations can be deployed while the system is running.
No downtime caused by attacks
Attacks such as denial of service attacks (DoS), scanning, brute forcing or the exploitation of security vulnerabilities can severely impair the availability of a service or even lead to total system failure. The Secure Access Hub therefore provides comprehensive protection for web applications and APIs against attacks. Services are also protected against unauthorized access.
Airlock Security experts proactively monitor developments in the hacker scene and will provide solutions immediately in the event of an emergency so that applications do not have to be removed from the network at the next 'heartbleed'.
Use digital opportunities.
We mitigate the risks.
Reliably.
The Airlock Secure Access Hub is a central hub for secure access management in a digitised world.
Ready for excellent IT security?
Contact us now.
Ergon Informatik AG
+41 44 268 87 00