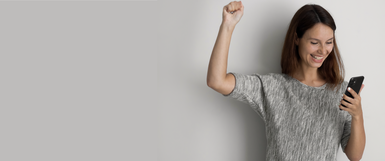 Happy customers – but not only in the event of a claim
Digitalisation in the insurance environment is picking up speed, but also posing new challenges.
Airlock recently had the opportunity to interview Oliwia Berdak, Vice President and Research Director at Forrester, covering some important questions insurers may have overcoming certain obstacles.
We talked with Oliwia about the importance of differentiating oneself through attractive customer journeys, increasing customer engagement, maintaining trust with security or modernising legacy systems.
The interview was conducted by Reto Zwyssig, Sales & Business Development Manager at Airlock. To download, please fill out the form below.