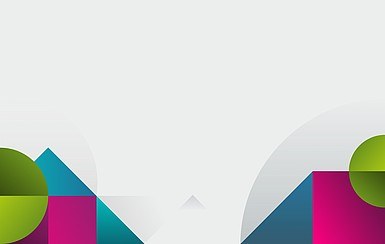 IPv6 and multi-user administration - these are the main topics of Airlock Gateway 7.5. IPv6 is now supported not only externally but also internally, paving the way for seamless integration into IPv6 environments. For large installations with several administrators, the new configuration merge feature makes life much easier. As long as administrators are working on independent parts of the configuration, simultaneous changes can be integrated automatically. Moreover, cluster support via REST has been enhanced and there is now an easy way to rewrite JSON objects.
Airlock Gateway 7.5 was released on 4th of December 2020.
Simultaneous Configuration Changes by multiple Administrators
In large environments, there is typically more than one administrator for Airlock Gateway. However, working simultaneously on a configuration has not been possible so far, because intermediate changes were overwritten by subsequent activations.
With Airlock Gateway 7.5, that's gone! The new Configuration Merge feature automatically merges simultaneous changes if they are independent of each other. This includes changes applied through the REST API, as well.
REST Failover Activation
Configuration changes applied through the REST API can now be activated on both nodes of a failover cluster with a single activation call. It does not matter which node the activation command is sent to; the caller does not have to know which node is currently active.
Simplified Rewriting of JSON Objects
With the increasing spread of JSON as a data structure, rewriting these objects on Airlock Gateway becomes a common task. This typically involves integration aspects, which arise during the virtualization and publishing of a service, such as rewriting absolute URLs. For simplifying these tasks, we implemented a JSON response rewriter supporting JSONPath for the selection of attributes.
IPv6 on all Interfaces
The adoption of IPv6 in DACH region has reached 50% and it is rising steadily. Many Airlock customers are switching to IPv6 in their internal networks. And Airlock is often deployed in public cloud environments, where the management interface must be reachable on public IPv6 networks.
What's new:
IPv6 has already been supported for external traffic on the public network interface. With this release, IPv6 is also supported internally, on the management and back-end interfaces. With this, Airlock Gateway integrates seamlessly into IPv6 environments, whether on-premise or in the cloud.
Further Improvements
There are many other improvements in the new release. Airlock Gateway has been scrutinized by the best hackers and hardened continuously. At the same time, the false-positive rate of deny rules has been reduced.
For a complete overview and detailed changelog, please refer to the release notes on Techzone.
Airlock Gateway 7.5 Webinar
Recording of Airlock Gateway 7.5 Webinar