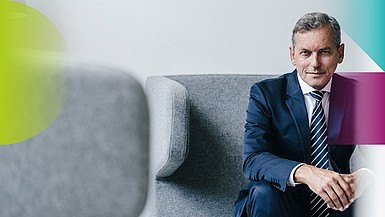 Pintail
Increased security and agility for mobile financial transactions
Pintail uses the Airlock Secure Access Hub
Pintail offers cost-effective, highly secure, user-friendly, next-generation mobile financial services via an open, end-to-end platform. This Swiss finance start-up targets people all over the world who don't have access to regular bank accounts or financial services. The company is not focused on maximising profit and has set itself the goal of providing banking services to a billion people around the world – in particular, populations with limited opportunities for education. In this way, Pintail is helping to combat poverty and promote development in these particular countries.
Pintail is of huge benefit to migrants, refugees and asylum-seekers, for example, as its services allow them to transfer money to friends and relatives back home quickly and easily. A smart-phone app makes transactions very easy and users pay very low charges compared to established money-transfer service providers. Based in Liechtenstein, the company currently offers financial-transaction services between France and Morocco. The plan is to cover other markets and countries such as Spain, Belgium, Italy and other European and African countries. In addition to transfers, Pintail would also like to offer other financial services in this micro sector in future, such as insurance, finance and leasing.
Maximum security based on multi-stage authentication
In order to provide transactions with the best IT support and provide secure, stable processes, this fintech start-up requires a reliable IT and security structure with multi-stage upstream authentication. 'Our goal was to implement a central open platform to support agile and secure app-based transactions and provide maximum backend security and stability. We didn't want to make any compromises. The solution needed to be ready for immediate use without much adaptation and it had to have state-of-the-art technology', says Thomas Balmer, CTO & Head of IT Operations at Pintail, of the requirements for the new security platform. In addition, it also needed to provide seamless interfaces for flexible communication with other system environments.
Maximum access security standards were required to protect the platform against hackers. Two-factor authentication, via SMS using mTAN and app tokens, was also vital, as authorisation needed to work in all European and African countries without any problems. The solution also needed to be powerful, multi-client capable, future-proof and scalable, enabling millions of clients to use it via a wide range of channels. 'In addition to market-leading technology, we also needed high levels of experience, expertise, flexibility, consultancy capability and qualified support from our supplier to ensure stable operation in the long-term', adds Balmer.
A combination of IAM and WAF
The IT managers at Pintail opted to invest in a combination of customer IAM (cIAM) and web application firewall (WAF) provided by Airlock. 'The Airlock solution was the best fit for our high standards for security and agility for transactions and the stability of the underlying IT architecture. We were particularly impressed with the options for two-factor authentication, seamless integration within our existing IT landscape and future-proof, individually scalable technology. Our partner was also very flexible, working with us on the design and focused development of the app in an extremely agile way', confirms Balmer.
The Airlock platform provides Pintail with a mature solution for rights management: administrators can manage the authorisations and conditions for user access transparently, resulting in an optimum balance between compliance, user approvals, IT security and pleasant user experience. Users are also authenticated via the IAM system before they can interact with any finance applications.
Reliable protection against threats and hacking
The web application firewall (WAF) within the IAM solution, gives reliable protection against hacking at application level. All traffic is filtered via the WAF. The authentication platform checks both request content and user identity. Associated authorisations and roles are passed on to the applications in a seamless process. As an upstream combination of central authentication platform and WAF, the system offers reliable protection for financial applications against any threats and repels hackers. Airlock IAM ensures that only properly authenticated users get access to the application and its resources. This guarantees security for Pintail applications, data and transactions. The solution supports strong authentication and automates user administration via user self-services. When a customer wants to make a money transfer via the app they can log on securely and access data on the application.
A further benefit: user authentication for financial transactions demands a very high level of protection. The Airlock solution, therefore, not only secures the login process but flags suspicious transactions, as required. This ensures compliance with the strictest security standards and compliance regulations. All core banking processes at Pintail can also be audited end-to-end.
The application is very user-friendly. This isn't always a given with on-line services for financial transactions that need to comply with the strictest security standards but is essential to success: if the customer trusts a company and the app is quick and easy to use, the outcome for the user is positive and the application gains favour.
Limitless systems automation and scaling
'The Airlock IAM solution and WAF, and its agile integration in modern IT and security architecture are a major factor for success for our business. There are no technical limits to systems automation and scaling. And that's not all: the security solution gives our clients a sense of safety, which helps a lot with retention and loyalty', sums up Balmer.
Ready for excellent IT security?
Contact us now.
Ergon Informatik AG
+41 44 268 87 00
Ergon Informatik AG