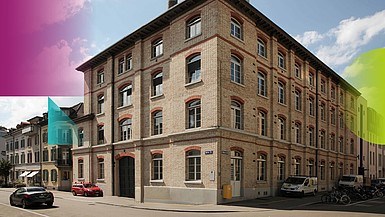 Web Security Product Trainer 80%-100% (all genders)
Schweizer Software-Produktentwicklung ist eine Seltenheit - Nutze diese einmalige Chance jetzt!
Als schweizweit führendes Unternehmen schafft Ergon Informatik AG aus Digitalisierungstrends einzigartigen Kundennutzen – von der Idee bis zum Markterfolg. Dazu gehört Airlock – Secure Access Hub®, eine zentrale Drehscheibe für sicheres Access Management in einer digitalisierten Welt. Der Airlock Gateway schützt Webapplikationen und APIs vor Angriffen und Airlock IAM ermöglicht als Identity- und Access-Management System die sichere Authentisierung von Benutzer:innen.
Mit der Airlock Academy bieten wir unseren Kunden und Partnern zusätzlich die Möglichkeit, ihre Benutzer:innen auf verschiedenen Levels auf dem System auszubilden. Die technischen Ausbildungssequenzen, welche auf Deutsch und Englisch stattfinden, werden üblicherweise mit einer Airlock-Zertifizierung abgeschlossen.
Zur Aufstockung unseres Teams suchen wir per sofort oder nach Vereinbarung eine:n
Web Security Product Trainer 80%-100% (all genders)
Was du bei uns bewegst
In dieser Funktion bist Du zusammen mit dem Head of Airlock Academy für den reibungslosen Trainingsbetrieb verantwortlich. Dies umfasst insbesondere folgende Tätigkeiten:
Durchführung von Trainings auf Deutsch und Englisch
Erstellung der (digitalen) Trainingsunterlagen für onsite, online sowie E-Learning Sequenzen
Organisation und Administration der Trainings
Unterstützung des Head of Academy in der Weiterentwicklung des Angebotes sowie konzeptionellen Tätigkeiten
Mithilfe im Betrieb der (Cloud-)Infrastruktur sowie Pflege der Academy Homepage
Mithilfe in der Planung, Verwaltung und Pflege der Zertifizierungen
Unterstützung in diversen administrativen und organisatorischen Aufgaben
Welche Expertise du mitbringst
5J+ Erfahrung in Trainings und Schulungen von Netzwerkaufbau oder Systemadministration, optimalerweise im Web Security Umfeld
Methodisch-didaktische Grundkenntnisse
Hohe IT-Affinität und technisches Verständnis für komplexe Systeme
Kundenorientiert, kommunikativ und hilfsbereit
Qualitätsbewusst, flexibel und selbstständig
Gute Deutsch- und Englisch-Kenntnisse in Wort und Schrift
Was Ergon dir bietet
Bei Ergon pflegen wir eine offene Firmenkultur – wir leben Eigenverantwortung, Mitbestimmung und offenen Austausch in unseren Büros in der Zürcher Innenstadt (beim Bahnhof Stadelhofen). Du entwickelst dich weiter in spannenden Projekten und mit unserem umfangreichen Schulungs- und Weiterbildungsangebot.
Das Unternehmen mit rund 350 Mitarbeiter:innen wurde 1984 gegründet und mehrfach als einer der besten Arbeitgeber der Schweiz ausgezeichnet, z.B. beim «Swiss Arbeitgeber Award», «Great Place to Work Schweiz» oder kununu.
Haben wir dein Interesse geweckt?
Dann freuen wir uns auf deine Bewerbung via Online-Tool!
Bewerbung
Diese Rekrutierung wird von der Avenir Services AG durchgeführt. Der Ablauf ist wie folgt:
Online-Bewerbung
15-minütiges Telefoninterview mit Denise Soliman
Erstes Interview bei Ergon (remote)
Zweites Interview bei Ergon (remote oder vor Ort)
Bei Fragen steht dir gerne Denise Soliman unter denise.soliman@avenirgroup.ch zur Verfügung.