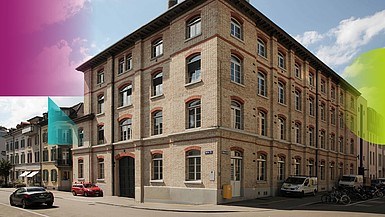 Product Owner Airlock Gateway 80 – 100%
Dank dir und unseren Entwicklungsteams ist unser Produkt immer einen Schritt voraus.
Als schweizweit führendes Unternehmen schafft Ergon Informatik AG aus Digitalisierungstrends einzigartigen Kundennutzen – von der Idee bis zum Markterfolg. Dazu gehört Airlock – Secure Access Hub®, eine zentrale Drehscheibe für sicheres Access Management in einer digitalisierten Welt. Der Secure Access Hub ist international erfolgreich und besteht aus drei Komponenten: dem Airlock Gateway, dem Airlock Microgateway und Airlock IAM. Airlock Gateway bietet Web Application Firewall (WAF) und API Security Funktionalität und erlaubt damit einen umfassenden Schutz von Webapplikation und APIs vor Angriffen. Der Airlock Microgateway ist eine leichtgewichtige Version des Airlock Gateways und kann als Docker Container in Kubernetes/OpenShift Umgebungen eingesetzt werden, um Zero Trust Anforderungen in Microservice Architekturen zu erfüllen. Airlock IAM als Identity- und Access Management System ermöglicht im Zusammenspiel mit den Gateway Komponenten die sichere vorgelagerte Authentisierung von Benutzern und hat umfangreiche Identity Federation und Self-Service Funktionalität.
Als Product Owner für Airlock Gateway bist du zusammen mit unseren Entwicklungsteams für die strategische Ausrichtung und Entwicklung des Produkts verantwortlich.
Was du bei uns im Produktmanagement-Team bewegst
Du planst die strategische Roadmap deines Produkts anhand deiner gesamtheitlichen Vision für das Marktumfeld
Neue Features führst du von der Idee über das Requirements Engineering bis zur agilen Entwicklung und Einführung
Du stellst sicher, dass neue Funktionen stets verständlich dokumentiert sind
In Zusammenarbeit mit dem Produktmarketing hebst du den Kundennutzen neuer Releases hervor und unterstützt bei der Erstellung von Marketingunterlagen
Du repräsentierst dein Produkt intern und extern, z.B. mittels Webinaren, Fachvorträgen oder Blogs
Der rege Austausch mit unseren Partnern, Kunden und Analysten ermöglicht dir, gedanklich stets einen Schritt voraus zu sein, Trends zu antizipieren und innovative Lösungen zu entwickeln
Welche Expertise du mitbringst
Die Tätigkeit als Product Owner Airlock Gateway ist vielseitig und herausfordernd. Dazu solltest du Folgendes mitbringen:
Hochschulabschluss (ETH, Uni, FH) im Bereich der Informationstechnologie oder vergleichbar
Mehrjährige Erfahrung mit Produkten aus dem Bereich Application Security, z.B. Web Application Firewalls, API Security Gateways, Secure Web Gateways
Unternehmerische Denkweise und grosse Leidenschaft für Web Security
Erfahrung im Requirements Engineering (mit Fokus auf Kundennutzen)
Erfahrung als Product Manager oder Product Owner von Vorteil
Du bist innovativ, zeigst Eigeninitiative und hast ein gesundes Durchsetzungsvermögen
Du bist ein Teamplayer, hast eine hohe Lernfähigkeit und bildest dich kontinuierlich weiter
Gute Deutsch- und Englisch-Kenntnisse in Wort und Schrift
Was Ergon dir bietet
Bei Ergon pflegen wir eine offene Firmenkultur – wir leben Eigenverantwortung, Mitwirkung und offenen Austausch in unseren Büros in der Zürcher Innenstadt (beim Bahnhof Stadelhofen). Du entwickelst dich weiter in spannenden Projekten und mit unserem umfangreichen Schulungs- und Weiterbildungsangebot.
Das Unternehmen mit rund 350 Mitarbeiter:innen wurde 1984 gegründet und mehrfach als einer der besten Arbeitgeber der Schweiz ausgezeichnet, z.B. beim «Swiss Arbeitgeber Award», «Great Place to Work Schweiz» oder kununu.
Haben wir dein Interesse geweckt?
Elena Folini, Head of Human Resources, steht dir bei Fragen gerne unter +41 44 268 87 85 oder jobs@ergon.ch zur Verfügung.
M, w oder d? Egal. Wir möchten die richtige Person für unsere offene Stelle finden, unabhängig deines Geschlechts.