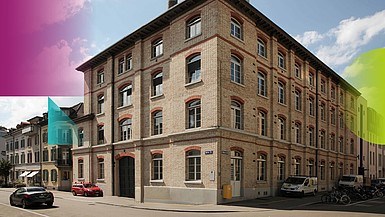 Analysts
Independant opinions about us.
Favorable assessments of Airlock Secure Access Hub show that independent analysts also find our solutions convincing.
KuppingerCole
In February 2019 KuppingerCole published a Leadership Compass on Access Management and Federation. Airlock was named Market Champion. Read the Executive View by Martin Kuppinger, founder and Principal Analyst of KuppingerCole.
Airlock Secure Access Hub has been rated in the Leadership Compass Access Management as Market Champion, Product Leader and an Market Leader.
Gartner
Since June 2014 Gartner has dedicated a "Magic Quadrant" to the WAF market and since 2014 Airlock is also listed with ongoing improvements in the Magic Quadrant. This once again underlines the importance of protecting web applications and the quality of Airlock.
Airlock wins Platin at Readers Choice Award 2018 of Security Insider
The winners of the IT Awards 2018 have been announced. The winners of the Readers' Choice Awards 2018 of the seven insider portals were chosen at a festive evening gala on 11 October 2018 in Augsburg.

From 16 April to 31 August, all readers had the opportunity to vote for their favourites. Each insider portal had named up to ten major IT providers or manufacturers in an editorial preselection per category.

For the pre-selection, it was crucial that the companies had made a name for themselves between 2017 and 2018, for example through their inventive talent, groundbreaking strategies or market flair. The readers of the insider portals could then vote for their personal favourites or submit their own manufacturer suggestions. Almost 36,000 votes were cast between mid-April and the end of August.

On the evening of 11 October 2018, the chief editors of the insider portals at the Steigenberger Hotel "Drei Mohren" in Augsburg finally presented the three winners in each category with awards in silver, gold and platinum.

And the Winner is ...
Platinum for Airlock
IT Security Award 2019 in IAM category
Ergon Informatik AG is pleased to announce the IT Security Award 2019 in the IAM category.
The upstream security solution Airlock Secure Access Hub convinced the jury of the IT publishing house, which includes the magazines it-management and it-security, with its identity management. The Swiss product had to hold its own against a number of competitors and was awarded the highest number of points in the end.
Airlock is Cyber Security Excellence Award Winner 2019
Airlock has won the prestigious Cybersecurity Excellence Award 2019. 400,000 members of the global information security community honored the Airlock Suite with the award. This year, more than 246 applications were submitted for different categories.
The Airlock Secure Access Hub consists of the three components Airlock WAF, Airlock Login and Airlock IAM, which form a functional basis for high-performance and highly secure web applications. Companies and financial institutions use these Swiss solutions without backdoors to centrally protect their web applications, data and identities.
"This award is proof of our strong market position in our innovative product solutions for web application security,"explains Roman Hugelshofer, Managing Director at Airlock. We are very pleased that the cybersecurity community also recognizes the quality of our application security products. It is a recognition of our commitment to providing customers with easy-to-use security solutions to help them protect their applications and the data behind them."
Ready for excellent IT security?
Contact us now.
Ergon Informatik AG
+41 44 268 87 00
Ergon Informatik AG